Floor Cleaning Equipment for Hospitals and Healthcare Facilities
Cleanliness is vital when it comes to hospitals, medical offices, and other facilities that require immaculate conditions. Windsor Kärcher Group offers many floor cleaning equipment options to help keep floors pristine.

Clean environments for hospitals and medical centers
Maintaining a clean environment within hospitals and healthcare centers is vital, not just for health concerns but for also creating an inviting and welcoming space for patients and their families. Windsor Kärcher Group's effective lineup of hospital floor cleaning equipment like sweepers, burnishers and specialty floor care machines allow cleaning professionals to get in and get out with minimal interruption and maximum cleanliness.
Dirt can be difficult to pick up, especially when it is constantly moved from outdoors to indoors and from room to room. Our professional hospital floor cleaning equipment makes it easy to clean all types floors and keep medical facilities looking their best. From entryways to hallways, from patient rooms to surgical rooms, you can trust that you are working with the best cleaning equipment in the industry when you work with Windsor Kärcher Group.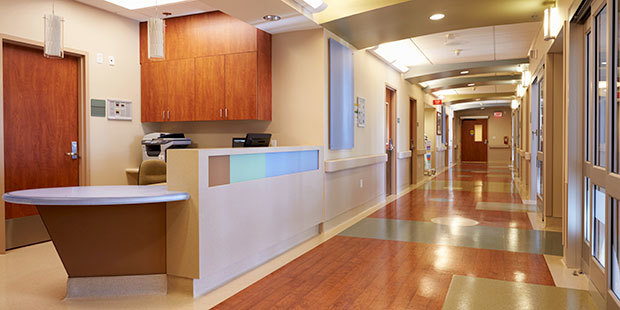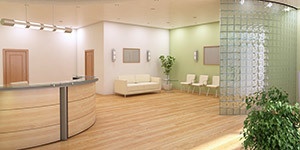 Welcoming reception areas
Efficient cleaning allows facilities to provide a safe and welcoming space for patients and their families.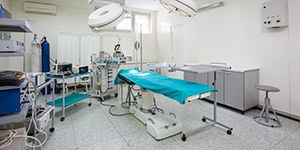 Cleaning the most important rooms
Patient care and operating rooms need to be cleaned quickly, quietly, and left as sanitary as possible.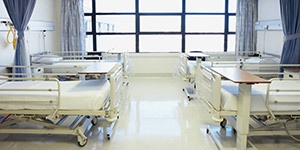 Keeping rooms clean for patients
It is important to keep patient rooms nice and tidy for comfort, appearance and to promote a healthy environment.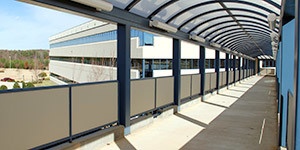 Reducing dirt from exteriors
Dirt that gets tracked in from the outside is easily handled by our lineup of professional sweepers.
Contact our healthcare facility cleaning experts today for more information.