Cleaning Solutions for Government Facilities
From local post offices to embassies throughout the world, Windsor Kärcher Group makes it easy to maintain cleanliness at government facilities with carpet, tile, cement, and wood floor cleaning machines.

Cleaning government facilities made easier
Maintaining a high standard of appearance and cleanliness is important for government facilities. Whether you are cleaning floors inside a post office, park facility, embassy, military base, VA hospital, or any other local, state or federally run facility, Windsor Kärcher Group offers a full line of professional carpet, tile, cement, and wood floor cleaning machines to help get the job done quickly and efficiently.
Environmental concerns are also a consideration by Windsor Kärcher Group. Through decades of engineering and manufacturing experience, our tile, cement and wood floor cleaning machines continues to address indoor air quality, water consumption, and lower chemical usage. Our patented CRI and LEED approved products offer innovative cleaning solutions that promote high productivity, lower budget impact, and operator safety while meeting your needs.
Best of all, Windsor Kärcher Group makes buying easier and faster through pre-negotiated GSA-contract pricing on its lineup of professional floor cleaning equipment.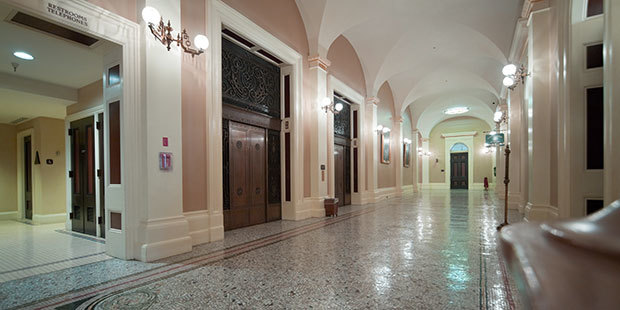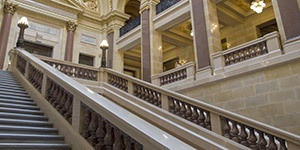 Stair cleaning made easy
Our high-quality vacuums allow cleaning staff to quickly and easily maintain the beauty of your building interiors.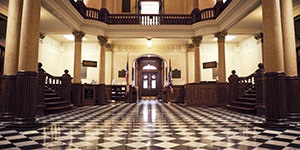 Efficient cleaning time
Walk-behind and ride-on scrubbers and sweepers help to reduce hours of cleaning into just minutes of efficiency.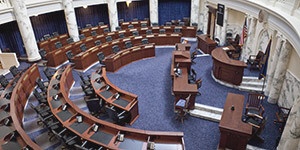 Top-quality cleaning equipment
Carpet, tiles, and even cement. Windsor Kärcher Group's floor care equipment can clean them all.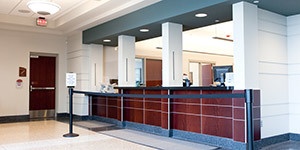 Clean up is quick
Look to Windsor Kärcher Group's professional floor cleaning equipment to help clean your most heavily trafficked areas.
Contact our government facility cleaning experts today for more information.